My office at work
Oh my goodness, next week is June. June! This year is flying by. Last weekend we had my step-son's Open House party and it turned out great! This week was their last week of school so in about 8 weeks our daughter and our last child will be a freshman in high school. Wow.....
I have been so busy that I almost missed the 50% off sale that Ann Taylor had. I barely made it! I only purchased about 3 from my wishlist of 15. I try to get items a little bit at a time. Sometimes I get them and sometimes I don't!
I try to buy pieces from my wishlist that are "singing to me" and cut down on the bogus shopping. I wanted to share the three pieces that I ordered and I thought about sharing them on my Youtube channel this weekend but we will see.
The first item is...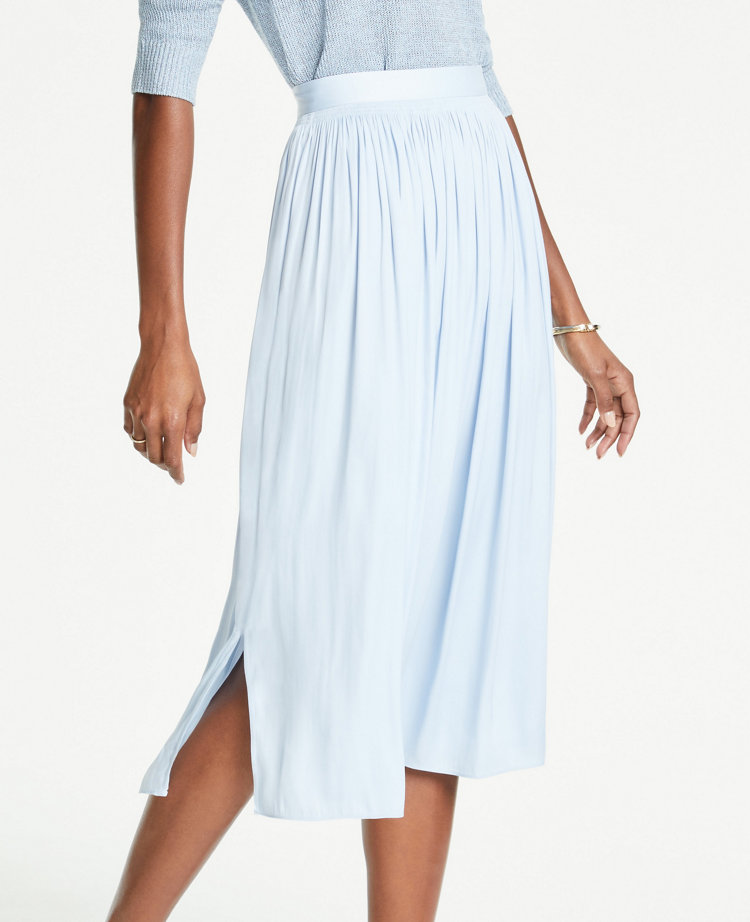 This beautiful midi skirt in this stunning blue color called windswept. My package arrived yesterday and I was a little apprehensive about this skirt. I love skirts and have been trying to find an elegant blue one for years now. I have not tried it on yet..... but I will.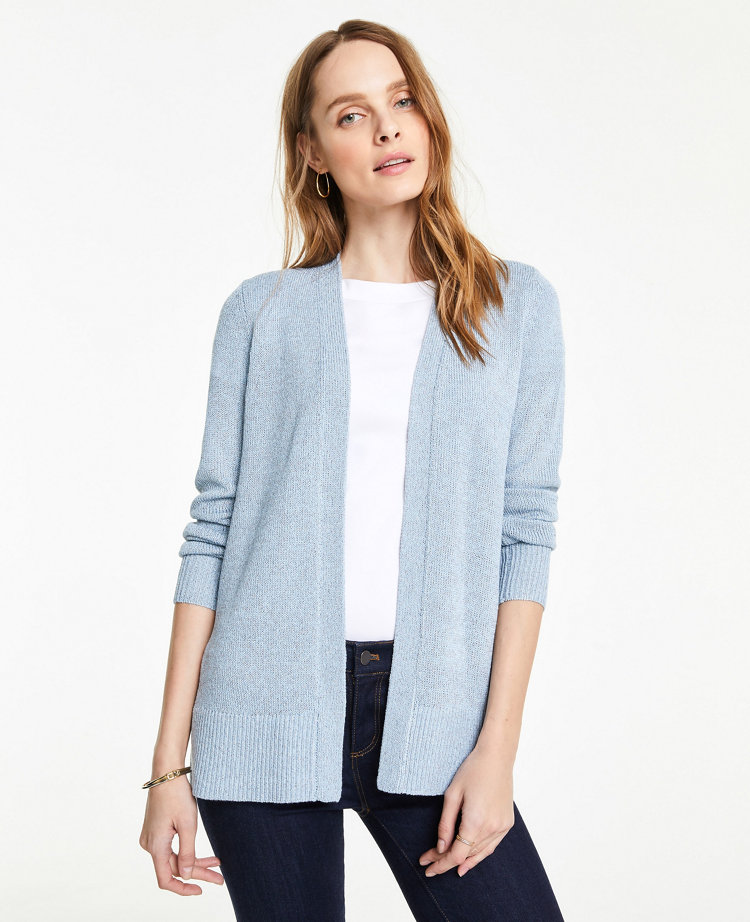 The second item that I purchased from my wishlist was this dusk blue metallic cardigan. It does have a bit of shimmer to it but looks very comfortable and I think I will love it this spring and summer in those freezing office rooms.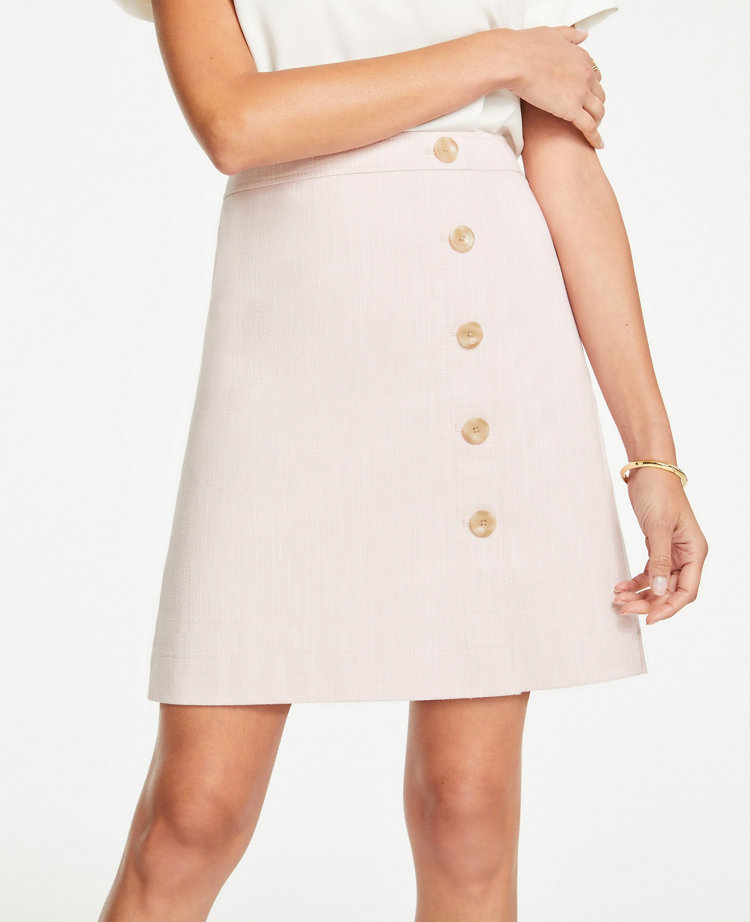 And the last item purchased was this powered rose A-line skirt. It is in a beautiful color and it has been years since I have been able to find a pink skirt. It's a little short compared to my other skirts but I was willing to give it a try. I have not tried it on yet but we will see.
I don't know about you but I love light blue and pink together. I don't know why but I do. I hope that you enjoyed these recent finds. I have a busy weekend ahead of me. I have finished most of my house chores this week but my mother is having a cookout and I have to make banana pudding. I also want to visit the furniture store again. I really need to get my daughter a bed. She still has her twin size bed and each morning I go in to check on her she is literally hanging off of it! It's horrible. Also, I really want my dining room table and new chairs. We have not been eating at our current table because I just can't take it anymore. The bar chairs and table are just so uncomfortable now! Also, I really want a new dresser. So with Memorial Day coming, I am hoping that the store will have a sale and it's great having that extra day to take my time to shop.
I hope you all enjoy your holiday and thank you to all of you who have served. My husband served during Desert Storm and talks about how he made wonderful friendships during that time. Serving in the military is so vital today and the older I get the more I see how keeping our freedoms are so important.
(photos via Mrs. Shockley & Ann Taylor.com)