Good Morning Everyone,
We are at the close of another week. It still doesn't seem real. With all this going on, I don't think any of us could have imagined our year beginning like this.
I will say with all of the negative news and whatnot... I am still trying to enjoy my life, work, family and home. While Lauren has been home we have been working on money worksheets. Sounds juvenile I know but they don't teach about money anymore in schools. I have also had her working on cursive writing. Now, these lessons don't thrill her but I told her she will thank me later.
I mentioned on Friday's post that I was trying to find a novel to read and I think I may have found one. This is called The Signature of All Things by Elizabeth Gilbert. Below is a synopsis...
Spanning much of the eighteenth and nineteenth centuries, the novel follows the fortunes of the extraordinary Whittaker family as led by the enterprising Henry Whittaker—a poor-born Englishman who makes a great fortune in the South American quinine trade, eventually becoming the richest man in Philadelphia. Born in 1800, Henry's brilliant daughter, Alma (who inherits both her father's money and his mind), ultimately becomes a botanist of considerable gifts herself. As Alma's research takes her deeper into the mysteries of evolution, she falls in love with a man named Ambrose Pike who makes incomparable paintings of orchids and who draws her in the exact opposite direction—into the realm of the spiritual, the divine, and the magical. Alma is a clear-minded scientist; Ambrose a utopian artist—but what unites this unlikely couple is a desperate need to understand the workings of this world and the mechanisms behind all life.
~Amazon
Now doesn't this sound like a wonderful novel?
I remember Laura Slatkin the maker of Nest Fragrances discussing how she was stranded in an airport and how she stumbled on this book because of the beautifully illustrated cover. She said she read the book and it was wonderful and it became the inspiration behind her fragrance Verde.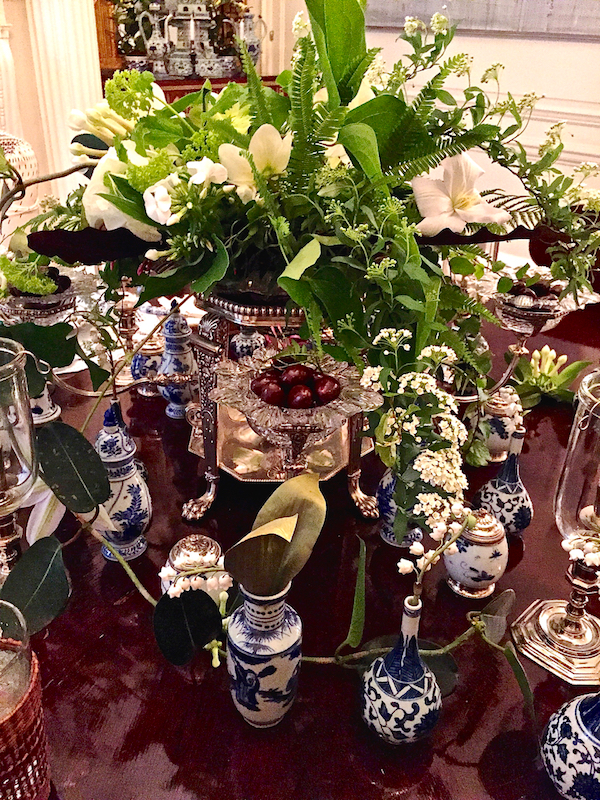 You have to watch her wonderful home tour, how she entertains, and the inspiration from the book!
Now I am in Chapter 2 and really enjoyed Chapter 1. The book is really well written and is quite interesting. The first chapter was soo good. I really liked it and read some of it to my husband. If you are curious I would encourage you to download a sample onto your Kindle if you have one. That's what I did and that's what sold me on purchasing the book. Have a great week everyone!